iOS 11 in yeniliklerinden birisi, heic adlı resim formatıdır.Açılımı High-Efficiency Image Format şeklinde ve depolama alanınızdan %50 size tasarruf ettirmeye yönelik bir iddiası bulunuyor.
Fakat herşey böyle güzel giderken, çektiğiniz büyük boyutlu resimleri android bir telefon ile ya da windows bir pc ile göremiyorsunuz. Çünkü şu anda henüz desteklemiyor.
Bu dosya formatını kapatıp eski düzen devam etmek için sırası ile;
Go to Settings on your iOS device and scroll down to "Camera" settings. Now, tap on "Formats".
Once done, check "Most Compatible" under Camera capture section, and make sure you've selected "Automatic" for the option right below Transfer to Mac or PC.
Ama bunu yapana kadar bir çok resim çektiniz. Bunları çevirmek için ise;
Method 1; Online çevirme sitelerini kullanın ( Eğer çok fazla resim var ise, çok mantıklı değil )
Step 1. First open your favorite browser and go to Aconvert.com as shown in the below.
Step 2. Wait for the website to load and click on "Browse" and select the HEIC pictures from your computer.
Step 3. Click on "Convert" and wait for the website to convert the picture to JPG format.
Step 4. Download the picture on your PC from the website.
Method 2; Bilgisayarınıza converter indirin
You can download the latest version here and give it a try.
Download
Windows Version 

Download
1 Download and Install Program on Your Computer
Download the new version of HEIC Converter on your Windows computer, and install it simply by finishing the setup process.
2Add HEIC Files to Program
Launch the program and select all the HEIC pictures from your computer or iPhone. The entire conversion process are run on computer, which requires you to transfer HEIC photos from iOS device to computer first. It offers two ways to convert your HEIC photos – Single and batch.
3Adjust and Modify The Photo Quality
Arrange the picture quality according to your desire and hit "Convert" to convert all the pictures from HEIC to JPG.
3Start to Convert HEIC Photos to JPG Format Now!
After you select the HECI photos you want to convert, click "Convert" button. After the conversion process is finished, click on "Open folder" to view the pictures or "OK" to dismiss the program.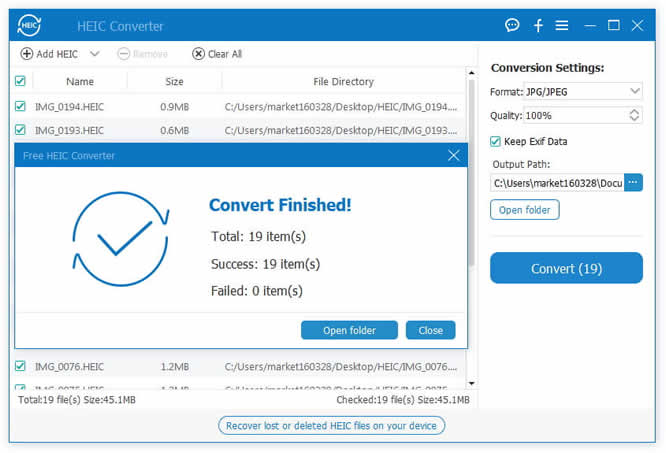 After you conversion, you can view the converted HEIC files on your computer and compare the two picture, it won't sacrifice the image quality.
Method 3; dropbox ile çevirin
Step 1. Install Dropbox on your iPhone as well as computer.
Step 2. From your iPhone, open Dropbox and upload all the pictures that you want to transfer to your PC.
Step 3. Login to the same Dropbox account from your computer and download them to your PC.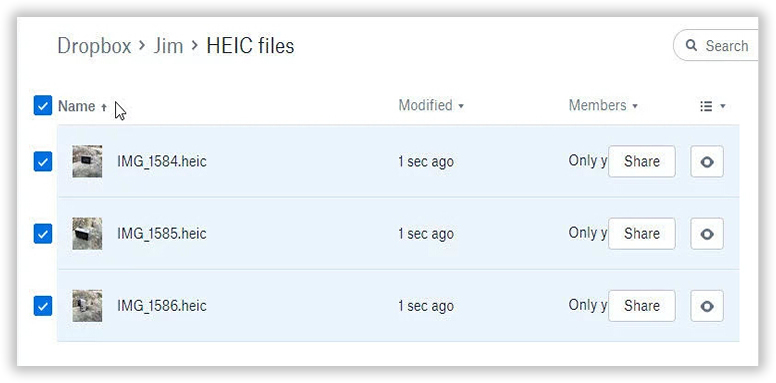 Step 4. All the images will be downloaded as JPG format and you can now view them on your Windows computer.